There was a period in my life when I was flying to New Mexico, Albuquerque specifically, every month. I used to work during the graveyard hours so I would always be the first plane out from Los Angeles, always pensive about how many babies or kids would be on the same flight. Arriving after a relatively short, uncomfortable flight, I would be tired, but would always look forward to the food.
You see, every time I travel, I always expect to visit new and delicious places to eat. Whether referred to by a local or guided by Yelp, I'm always anticipating what I'm going to eat next. Food drives me.
While there wasn't much to see in Albuquerque, I left with an impression of the culture through it's food. Of course, New Mexico is ubiquitous for it's chile. Red or green, which one is better? That's the ongoing debate. Strangely, the chile peppers, even though they originate in New Mexico, are more commonly known as Anaheim peppers. New Mexicans just call them "chiles."
When I stopped flying to New Mexico so much, I thought I'd never see authentic southwestern food again. In Southern California, there are a lot of chain and mom and pop restaurants, but most of them are strictly Mexican. I guess being California, you get more of a Mexi-Cali fusion than anything.
That's why I got excited when we bought our house and found Blue Agave Southwestern Grill. The restaurant is a small unassuming joint located in a strip mall anchored by a Jo-Ann's store near the Yorba Linda, Imperial, and Lakeview triangle intersection. One step inside and it'll scream Southwest to you. Loudly, but in a good way.
Every meal at Blue Agave starts off with a basket of fresh tortilla chips made from a variety of corn and unlimited salsa. The service is friendly and the portions are huge. The food is delicious and beautifully presented. Fans of the corn cake at El Torito will be happy to know that Blue Agave serves a delicious version. New Mexicans will be delighted by the familiar sight of the green chili that accompanies every dish. Lastly, people on a budget will marvel at the lunch special prices, especially if they are locals and armed with a buy one, get one half off coupon.
Blue Agave Southwest Grill – Yorba Linda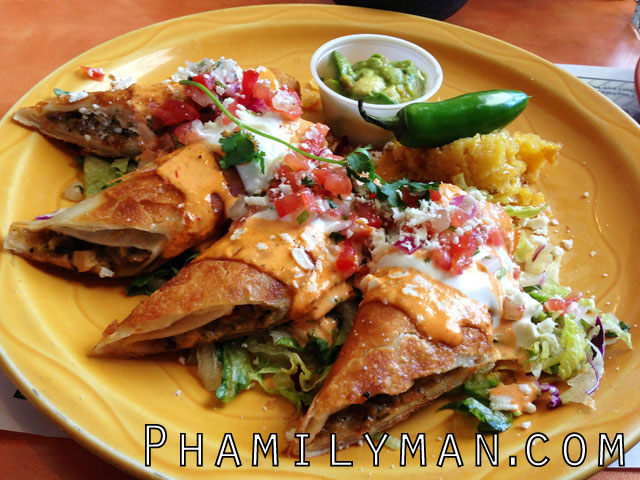 Tequila Citrus Chicken Flautas. These delightful rolls of pleasure can be found on the appetizer menu. I crave them occasionally and just ask them to make a meal out of it. They'll add rice or beans for you and give you a nice scoop of corn cake.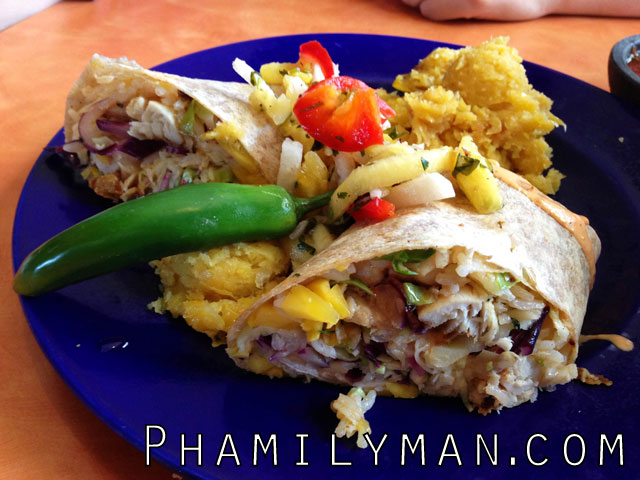 Mazatlan Mango Wrap. It's a Mahi Mahi burrito with all kinds of good stuff. You'll probably have to take half of it to-go and finish it off later.