My first experience with a Capriotti's sandwich was in Las Vegas years ago. One of my best friends, who resides in Nevada, took me there for a casual lunch while I was visiting. One taste of the Capastrami (Hot pastrami, melted Swiss cheese, Russian dressing, and cole slaw) and I was hooked. Being the fatty that I was (I'm still a fatty, but it's starting to show now), I used to order the large to devour before the drive home every time I was there. My mouth waters at the mere thought of the scrumptious delight.
I wondered why there wasn't a Capriotti's in California, so when I found out that they were franchising I went online to get more information. Sadly, they want entrepreneurs with a net worth of a million dollars and half a million in liquid assets. I know starting a restaurant is expensive, but for sandwiches? Yeesh!
It was a long time since I had gone down to Tustin's The District to visit the poorly conceived, half-baked outdoor shopping mall. I think people really only go there for Costco, Whole Foods, In N' Out, and some other restaurants. Finding out that someone started a franchise location locally was enough motivation for me to go visit.
It's a very small location with a little bit of seating inside and a outside on the patio. As expected with any franchise, it looks just like all the others. This one just seems to have a tremendous amount of staff on hand to make sandwiches and help patrons clear up tables. The menu is the same and the food tastes the same. What are you waiting for? I'm writing about it. It's good. Go try it!
Capriotti's Sandwich Shop – Tustin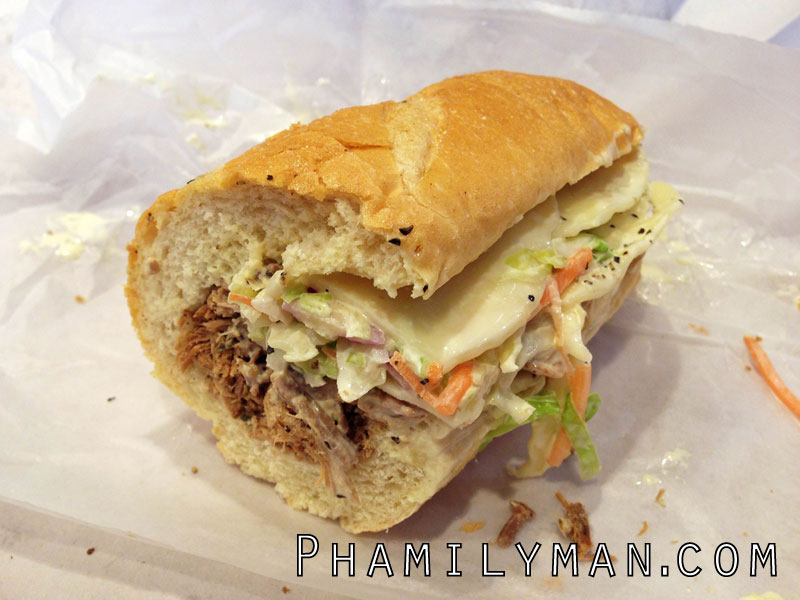 I decided to try the Slaw Be Jo since I always get the Capastrami. It's pretty much the same as the pastrami, but has roast beef and provolone. I found the roast beef to be a bit dry.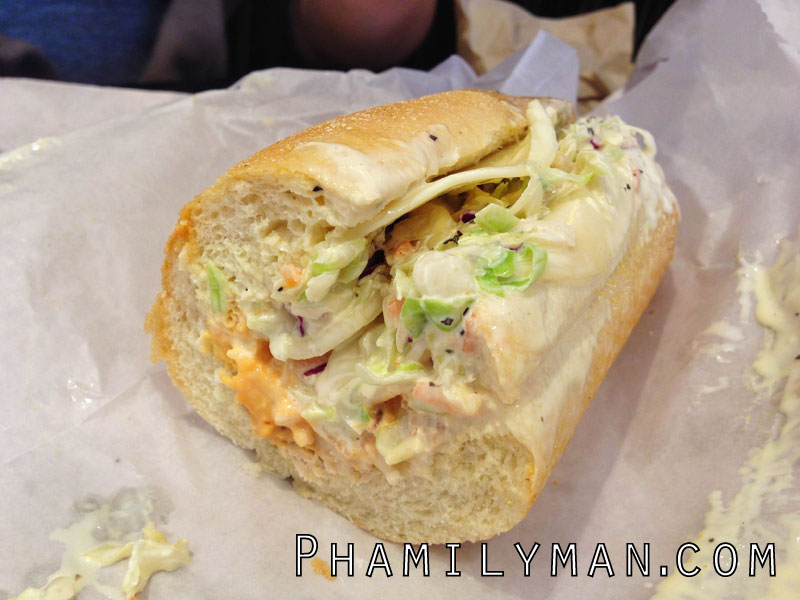 Jeannie always gets the Cole Turkey. It's a turkey sandwich with the same dressings as the Slaw Be Jo. If you're feeling a like Thanksgiving type food, try The Bobbie.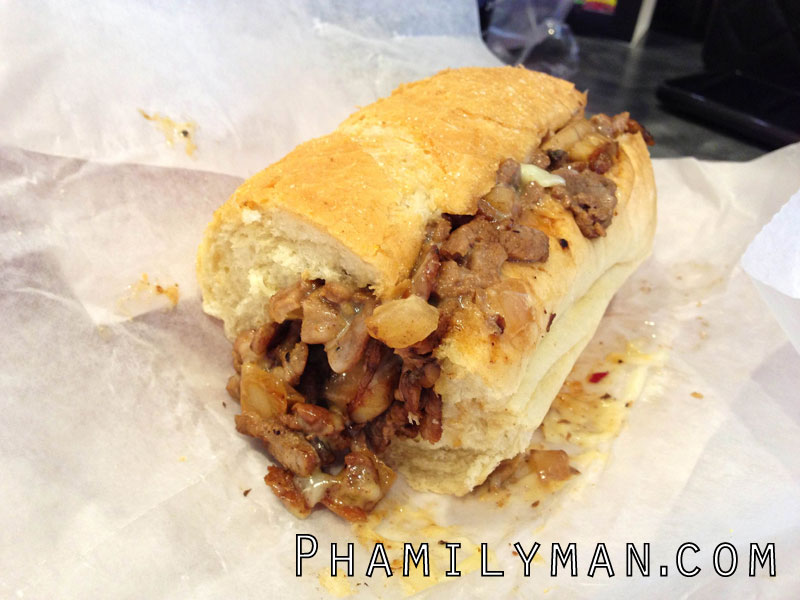 It's the Cheese Steak. You won't find any Cheese Whiz here.