I was so impressed with Full Moon Sushi during the last visit that when I had another craving for raw fish I had to go back. It's affordable, has fast service, and has great quality food. You can't ask for more than that, especially when Orange County is inundated with questionable sushi joints.
I still haven't had the pleasure of dining at the sushi bar, which I think is going to be out my limits for quite some time. Still, good service is to be had in the dining area with the waiters being efficient as they are here. Expect a no-nonsense, casual environment at this restaurant.
Full Moon Sushi – Tustin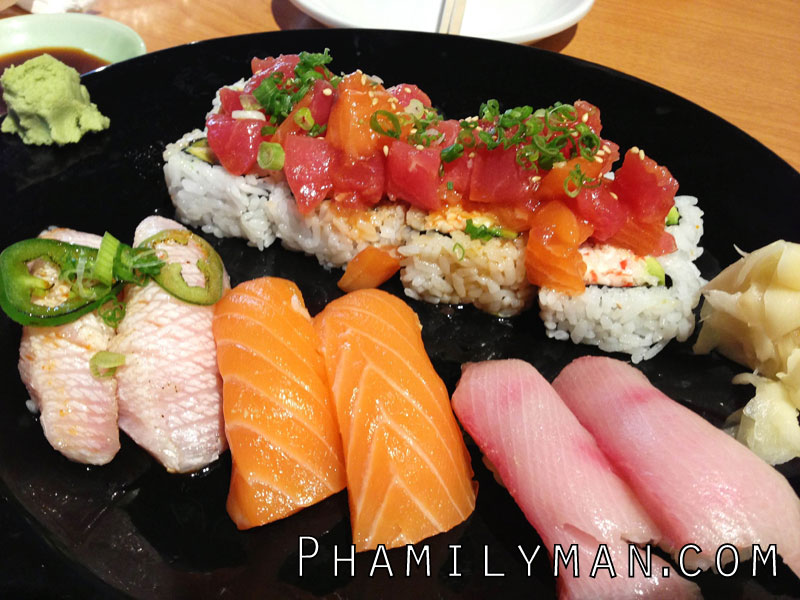 Hawaiian Roll, which is Tuna and Salmon on top of a California Roll, in the background. From left to right, Yellowtail Belly, Salmon, and Yellowtail Nigiri, in the foreground.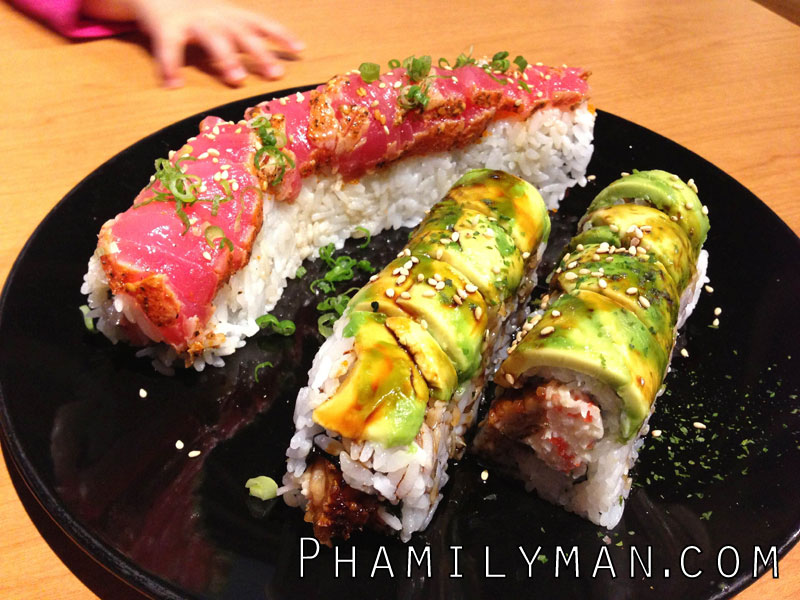 Tataki Special Roll on the left, which I believe was Seared Tuna on top of a Spicy Tuna Roll. On the right is a Caterpillar Roll, which is Eel inside of a California Roll topped with Avocado.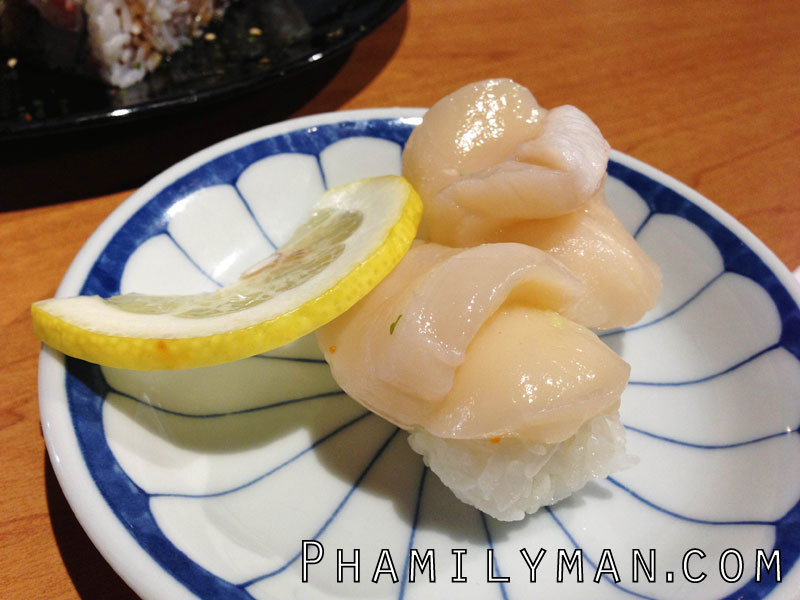 Jumbo Scallop Nigiri. Isn't it beautiful?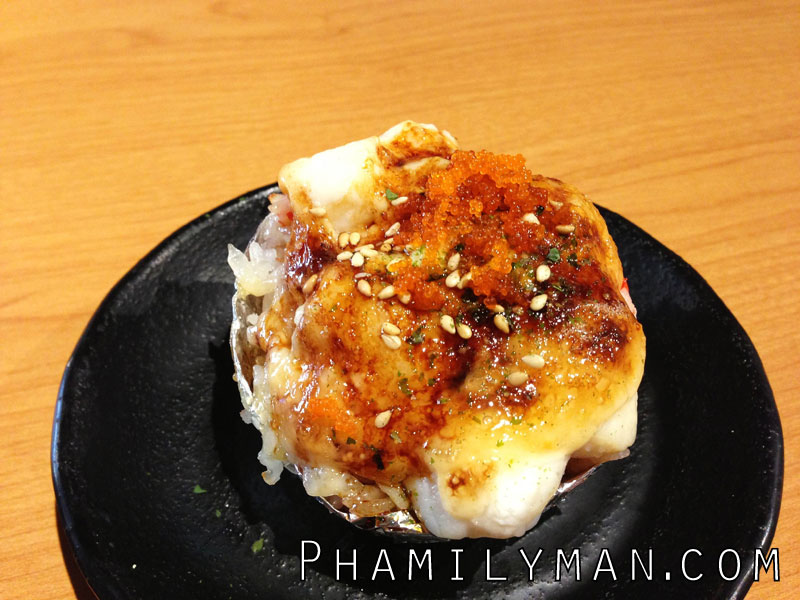 Baked Scallop. Large pieces of Scallop, Mushrooms, and Rice baked with Yum Yum Sauce and topped with Masago and Sesame Seeds.