We were craving a meaty treat for dinner, so we went to GEN Korean BBQ in Tustin. There is usually a ridiculous wait (often over-quoted) of 2-3 hours at the place so we decided to call ahead to see what the line was like. The hostess who answered the phone said the current wait was 10-15 minutes. We scrambled out of the house like we were evacuating a crime scene.
We were seated almost immediately on the right side of the restaurant. Unfortunately, we were seated next to a party of Korean business-people who were occupying two tables and drinking heavily. I think it was their mission to be as loud and obnoxious as possible. A little rough for conversation and the baby.
Still, this is the best all you can eat Korean BBQ restaurant in Orange County that I know of, so it's worth the nonsense. Service can be slow when it's busy, but since the restaurant wasn't busy, we received a lot of personal attention. They just need to time grill changes better so fresh meat that is still searing isn't plopped onto a cold grill. Overall, it's a good food experience and is a nice treat for any adventurous carnivore.
GEN Korean BBQ – Tustin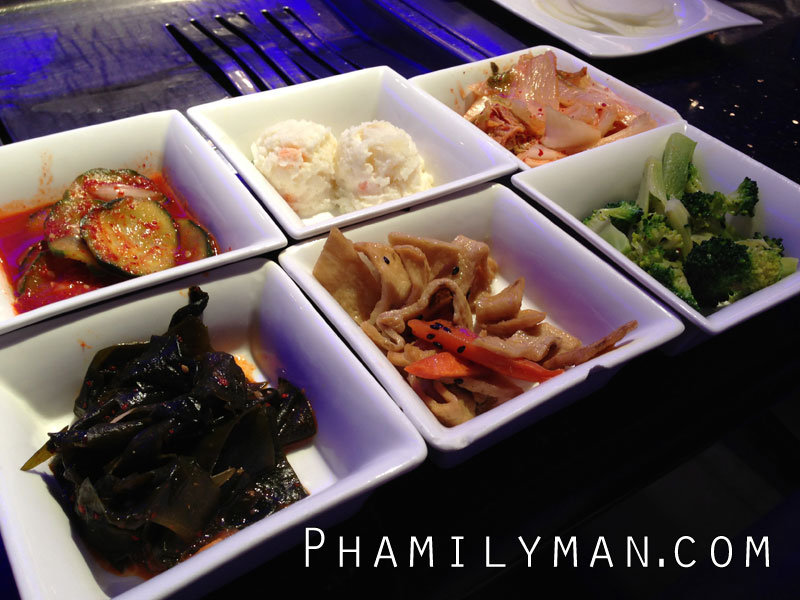 These are the Korean side dishes (Banchan) you get to accompany your food when seated. Kimchi, a spicy pickled cabbage, is always a standard. The rest will vary and will rotate out. My favorites are the spicy cucumber and the tofu pieces pictured in the center. Try grilling a piece of kimchi and garlic. Wrap them up with rice paper, radish slice, and some meat. Yum!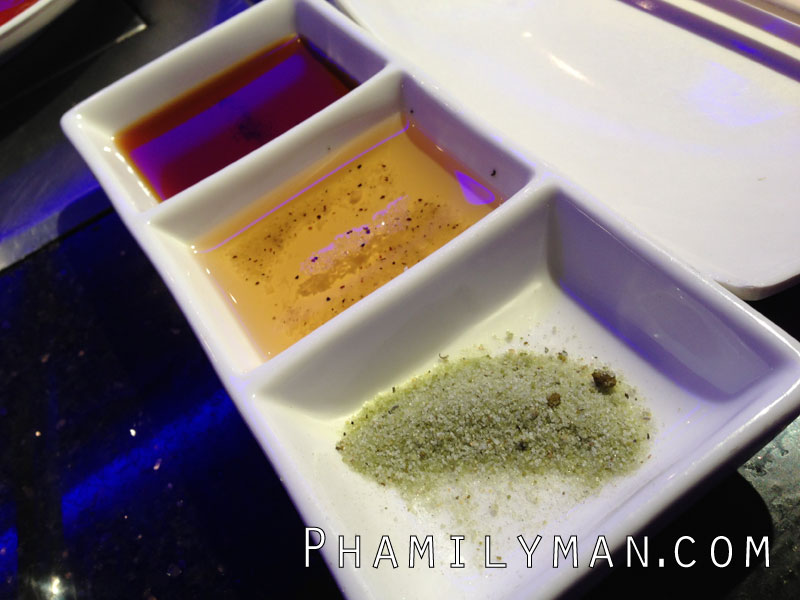 A variety of dipping sauces, salt, chili, jalapenos, and garlic. 'Nuff said.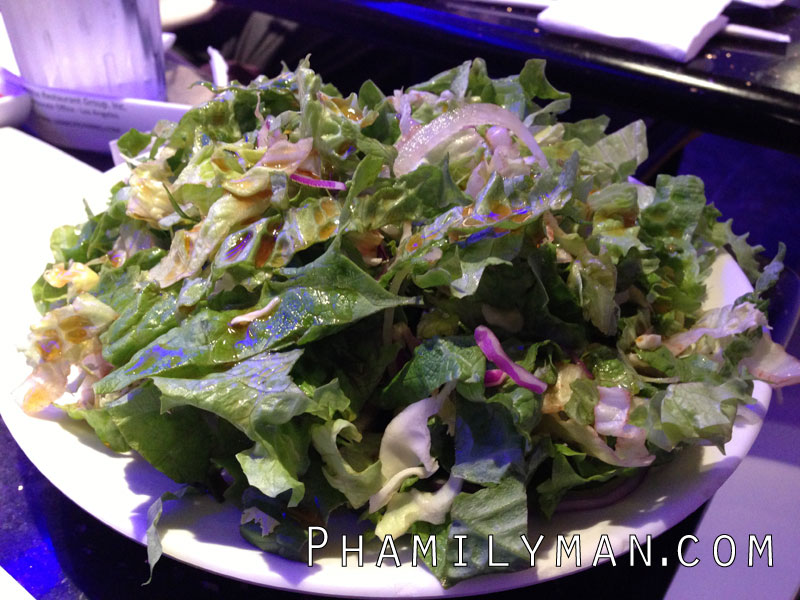 They usually bring out the salad first. Don't fill up on this meat substitute. Say no to all you can eat fillers!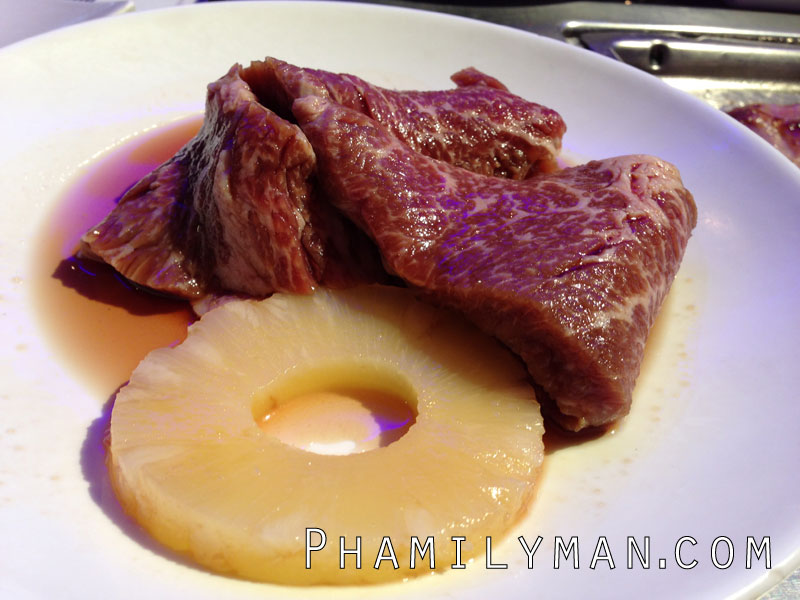 Hawaiian Steak. Like everything else, it comes out pre-marinated and raw. Wait for the grill to get hot and cook it to your liking.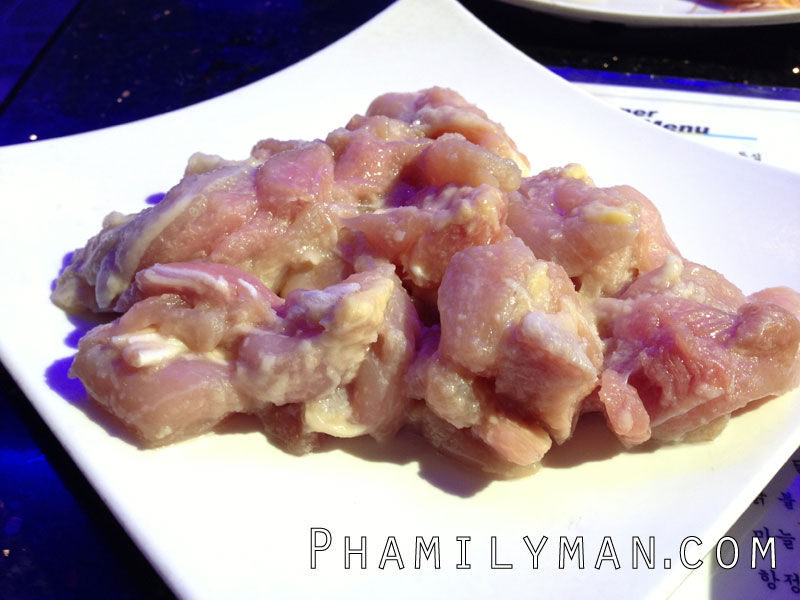 Garlic Chicken. It was a little more salty than garlicky.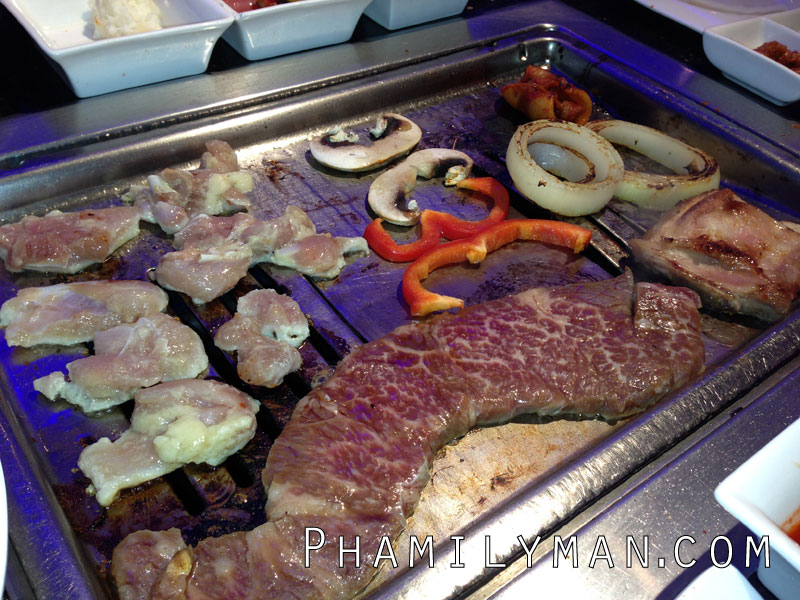 This isn't a great example, but space out the food on your grill. Try to separate the veggies from the meats. Cook the meats in small batches and try to only flip once. When you flip one piece, put a fresh one on the grill. That way, you have the meat cooked in waves and doesn't overcook.
Must haves are marinated short rib (AKA Calbi, Kalbi, or Galbi), thinly sliced rib eye (Bulgogi), beef tongue (it's very tender and cooks quickly), Hawaiian steak, pork belly, whole shrimp (with head attached), and fresh veggies.
If you have an unfortunately long wait and you're determined to eat here, get some coffee over at Keane in the same complex. They have their own roasts and feature Turkish coffee. Cool staff and great drinks.
Last thing. You're going to leave smelling like smoky barbecue, so don't wear anything nice. I usually go with bummy clothes so I can toss them in the hamper when I get home.