I remember discovering Lazy Dog almost ten years ago now. I was attending a class for work in Huntington Beach and I was looking for a place to eat for lunch. My friend and I happened to see the restaurant and checked it out. It was quick, affordable, and had a variety of food to choose from.
Lazy Dog is still around and has opened up many more locations since. This particular meeting with the same friend happened at the Orange location. As always, Lazy Dog has a spectrum of food choices. It's kind of like Cheesecake Factory, but on a much smaller scale. They have burgers, sandwiches, Chinese, Italian…basically, a little of everything. It's one of those places you go when you need to please an array of palettes. Nothing fancy, nothing spectacular – just decent food.
I don't go often, but I always find their service to be good. The food is uniform across the board, as should be from any chain restaurant. The most charming thing is that they are dog friendly. You can dine with your pup in the outdoor patio area, which I've done before with no problems. They don't have a printed menu, but there are offerings for dogs as well (you just have to ask your server). I always grab a bunch of their bone shaped mints on the way out too.
Lazy Dog Cafe – Orange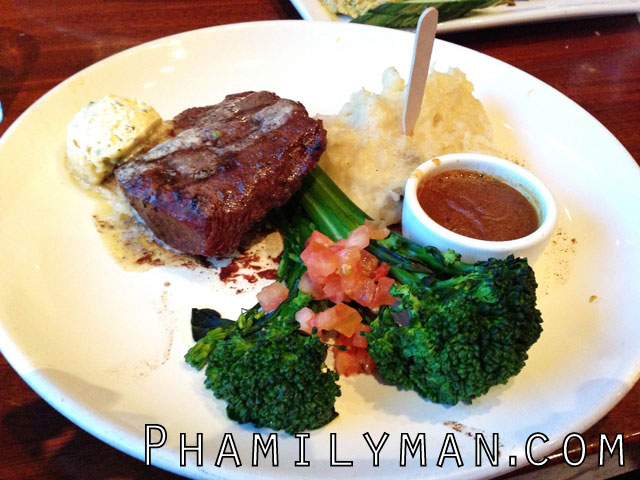 Garlic Butter Glazed Flatiron Steak. A very buttery dish, offset by a huge piece of broccoli.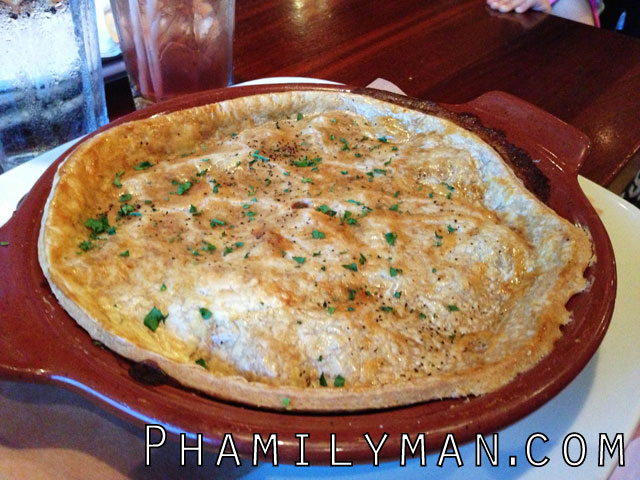 Chicken Pot Pie. I have never seen a chicken pot pie cooked like this before. Jeannie didn't like it.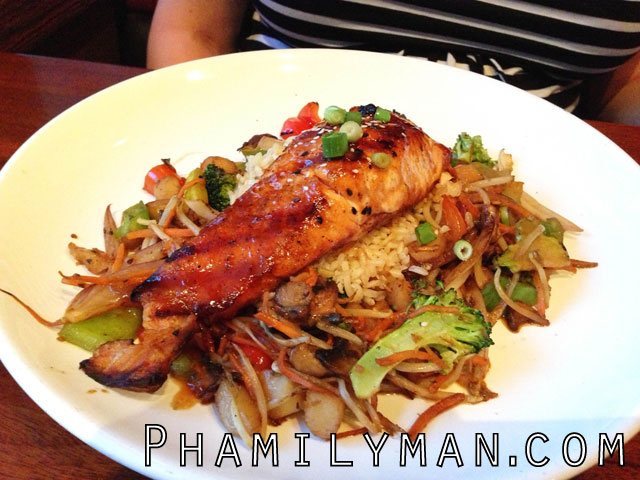 Ginger Soy Salmon. A healthy choice that's accompanied with a lot of veggies.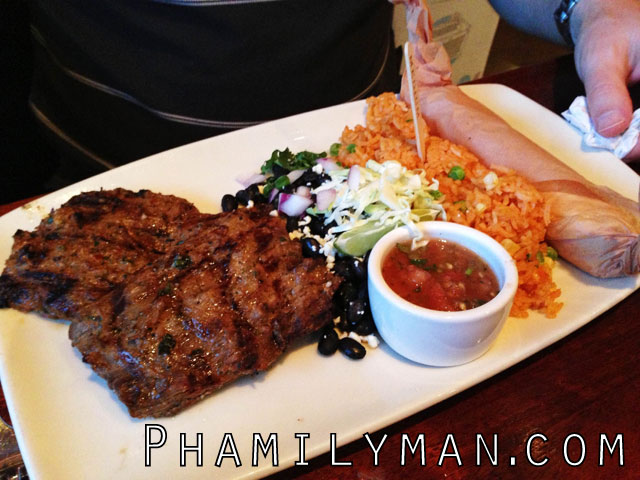 Carne Asada. It comes with warm tortillas so you can make your own tacos.