On the way to the LA Zoo (if you're interested in membership, you can save with this coupon code), we stopped off in Downey to have an early lunch at Porto's. Surprisingly, there was no huge line out the door.
We got our food, ate, and then headed out to the zoo. Sadly, once we got close to the zoo itself, there was a huge line of cars waiting to get off the freeway. The parking lot at the zoo was also packed, but we found parking relatively quickly. It took us almost an hour to get off the freeway and into a parking spot.
The zoo was hosting a picture opportunity with some Sesame Street characters (Elmo and Cookie Monster), so I'm not sure if that was the only reason why the zoo was so busy. Anyways, due to a wedding later in the day, all we had time to do was to stand in line to get a picture with Cookie Monster and then turn right back and head home.
At least we got to eat at Porto's. Definitely worth it.
Porto's Bakery & Cafe – Downey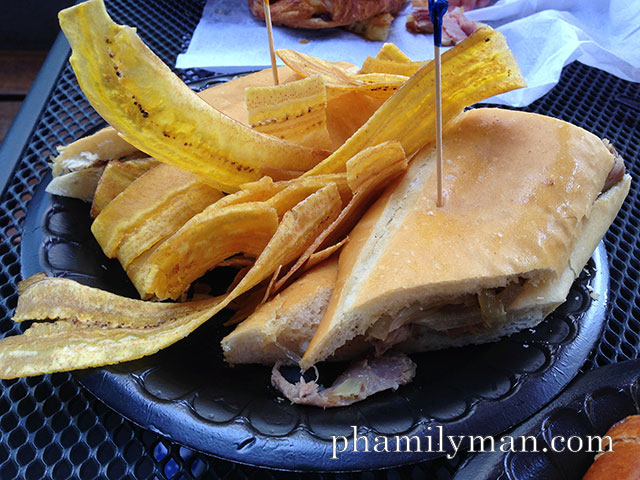 Pan Con Lechon. A simple sandwich with slow roasted pulled pork, onions, and mojo (garlic sauce), on Cuban bread.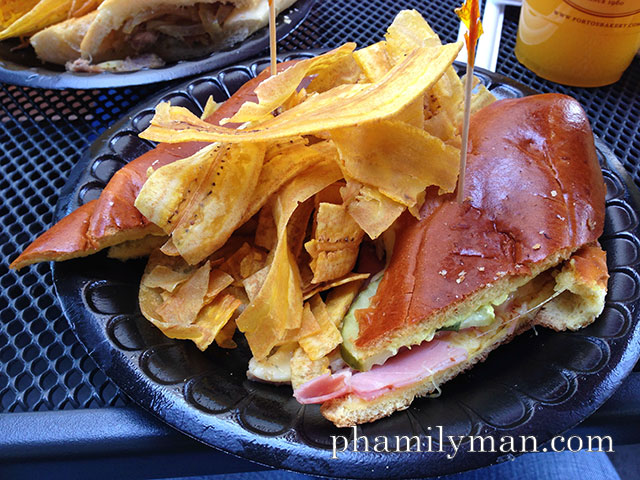 Medianoche. Slow roasted pork, ham, Swiss cheese, pickles, butter, mustard, and mayo on a sweet roll. It's basically a Cuban sandwich on a different type of bread.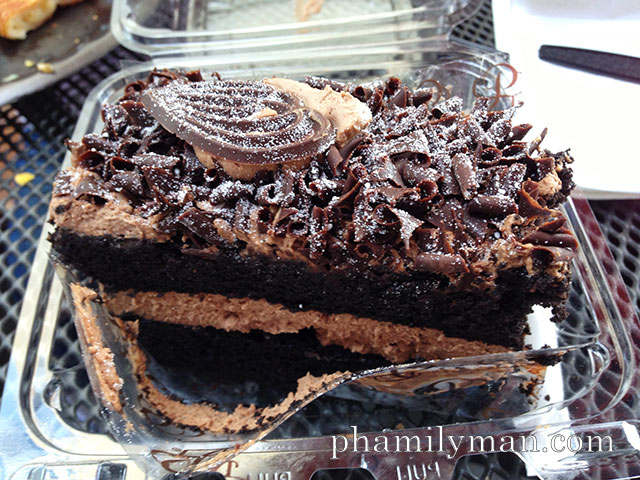 Order a slice of Parisian cake for some chocolaty goodness.