I didn't go to UC Irvine, but I imagine that if I was a student there now, I'd be broke. Irvine is still relatively young, and its position on being a "master planned community" keeps the city rather bland for my tastes. However, the food culture is quite alive and thriving. There are so many different types of cuisine to be had in the city, and they're all very accessible and mostly affordable.
Right next to the dorms at the school is a strip mall with a grocery store, gas station, and a bunch of restaurants. Nestled in the group is Strickland's Frozen Custard. They make perfect ice cream. What I love about them is that the flavors are on constant rotation, with vanilla and chocolate being the only staples that remain the same on a daily basis. Go check it out. You will never regret!
Strickland's Frozen Custard – Irvine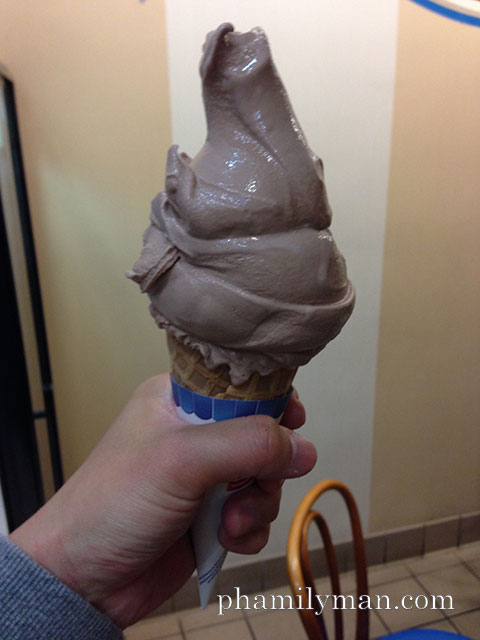 Chocolate Ice Cream in a Waffle Cone. Look at the hand scooped perfection!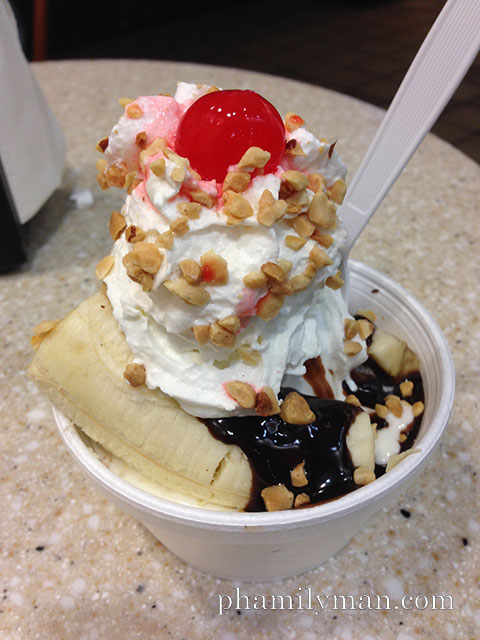 Banana Sundae. A delicious scoop of vanilla topped with sliced bananas, fudge, peanuts, whipped cream, and a maraschino cherry.