Last December I took the family and my dad to the Bay Area to visit my brother who was graduating from school. It's a win-win situation. We get chauffeured around to a bunch of great places to eat, and my brother gets to eat for free.
After our day traveling, going to Trader Joe's to get supplies for the kiddo, and settling into our hotel, we drove over to Oakland to have dinner at Neecha Thai. Luckily, we only had to brave a short cold walk from the public parking area to the restaurant.
Overall, it was great! The food was cooked using really good ingredients and everything was extremely flavorful. My only complaint was that you can't get family style service here (unless it's off menu). I think Asian food is meant to be shared and it's much more fun to order a bunch of dishes that everyone can dig into.
On a side note, I thought people were more tolerant up here? I didn't notice, but Alyssa was banging on the table with a fork or a spoon for a little bit. Some lady sitting nearby scolded us immediately. I understand that it's annoying, but maybe give me a chance to tell her to stop? I dunno, I guess I've become more immune to that kind of stuff ever since I became a dad.
Neecha Thai – Oakland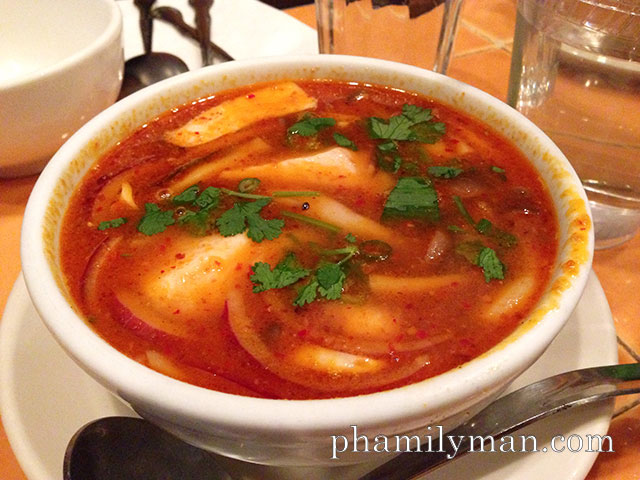 It's your typical Tom Yum Soup served in a pretty large bowl. This one can be easily shared with 2-3 people. I liked that they used king mushrooms in the soup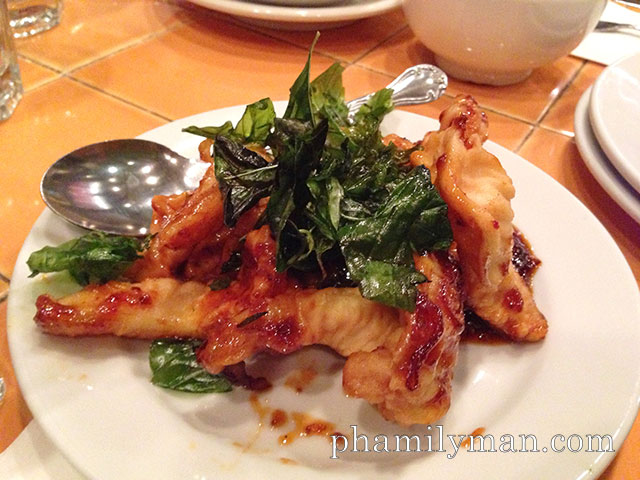 Muk Krob is deep fried calamari served with fried basil. I liked how there was no batter on the calamari and it wasn't overwhelmed with sauce. A really fresh and flavorful appetizer.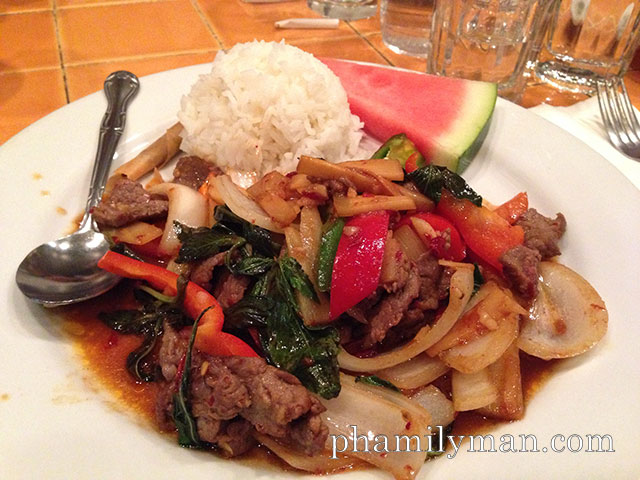 Nua Pad Prik. Stir-fried beef with bamboo, basil, red bell peppers, and onions.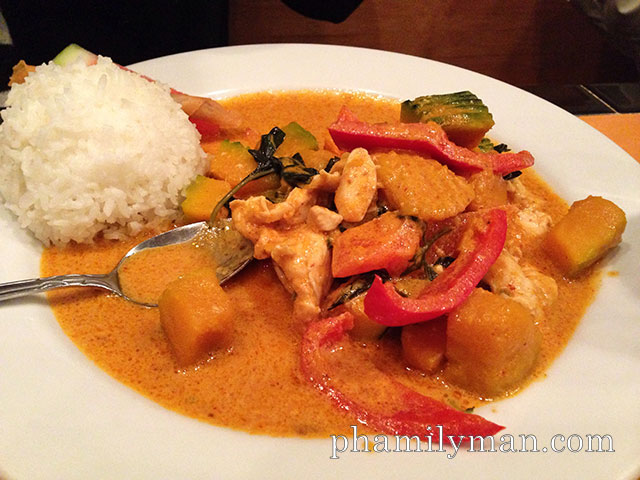 Kang Faktong. Red coconut curry with kabocha squash, red bell peppers, basil, and chicken.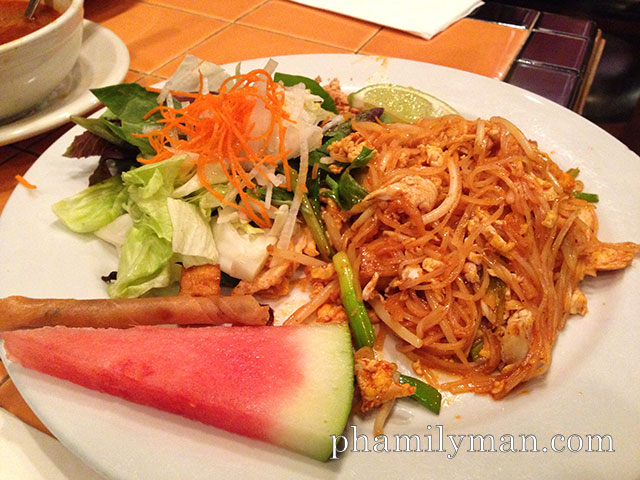 We get it at every new place we try. It's Pad Thai and it's good.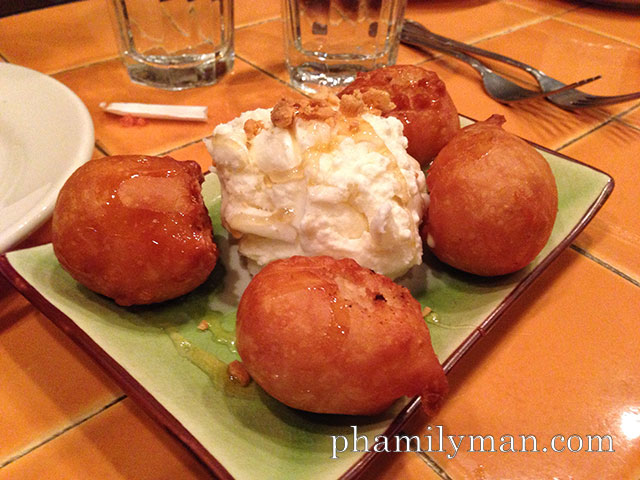 FBI. Make sure to investigate this one. Fried bananas and baby coconut ice cream, drizzled with honey and topped with toasted peanuts. It's orgasmic.