A few months ago, our food adventures brought us back to Rowland Heights to try a dim sum spot. New Capital Seafood Restaurant is located near the Fullerton Road exit off the 60 freeway in the Diamond Plaza, which I think is related to the similarly named shopping center in Irvine. The place is on the second floor amidst many other restaurants and shops.
Step inside and you'll be greeted with the familiar murmur of a crowded dining room filled with large round dining tables. Ladies pushing steam carts hustle around the aisles and push their dishes on patrons, as is usual for any dim sum restaurant. Service is fast and the staff is friendly; their only flaw is mistaking every Asian for a Mandarin speaking one. The prices are ridiculously cheap allowing anyone to feed a large group without breaking the bank. Don't let the low prices fool you though, the food is good and you should expect to want to come back for more.
New Capital Seafood Restaurant – Rowland Heights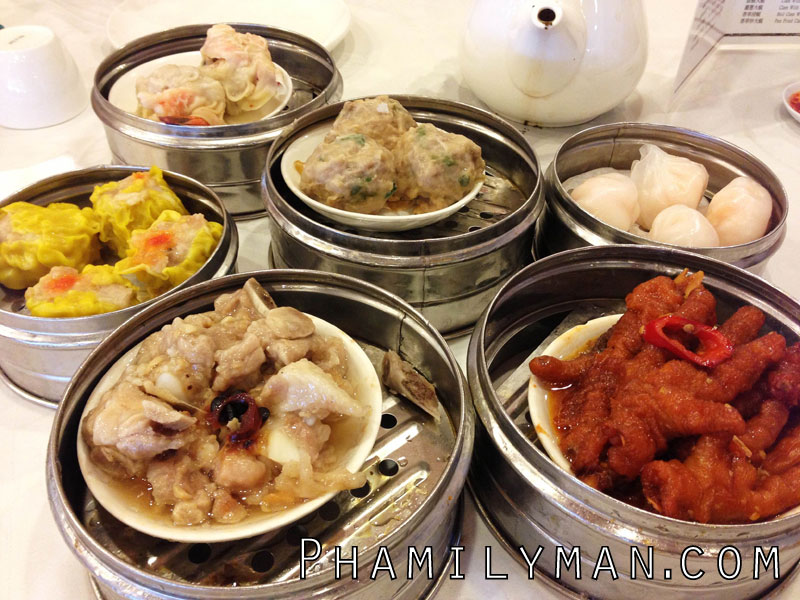 Pictured above is a variety of dim sum including, Shumai, Steamed Meatballs, Shrimp Har Gow, Chicken Feet, and Pork Riblets.