Dat Thanh is located in a tiny strip mall on McFadden just east of Brookhurst. I never heard of it before, but it's close to my in-laws and my wife wanted to try it after hearing so much about it. I'm always up for anything so we went for lunch.
This place, which has managed to garner 4 stars on Yelp, is all hype. It's tiny and the owner is a braggart, but those really aren't the issues I worry about when I'm at a restaurant. The food just isn't that good. I won't be going back.
Dat Thanh – Westminster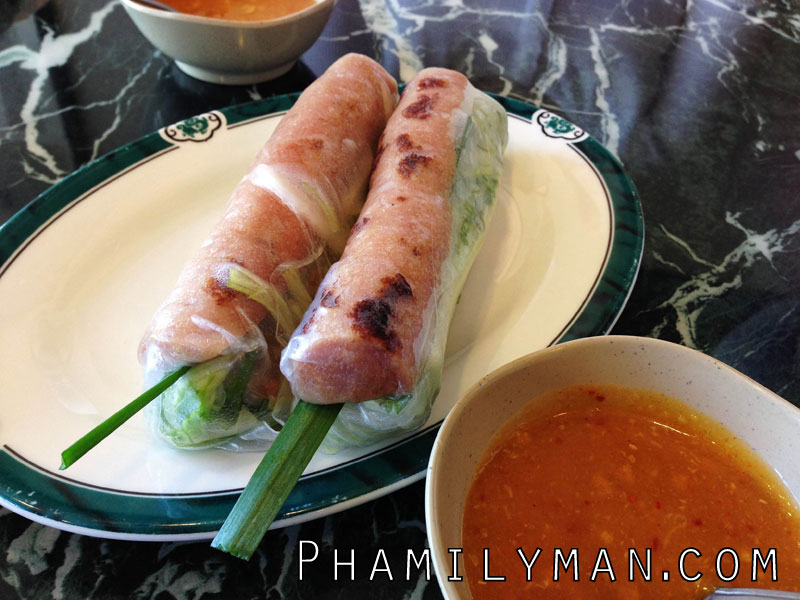 Nem Nuong Coun (Pork Sausage Spring Roll). It's supposed to be comparable to the ones at Brodard, which are considered top of the line in Little Saigon. It's OK, but it's not the same and it's not as good.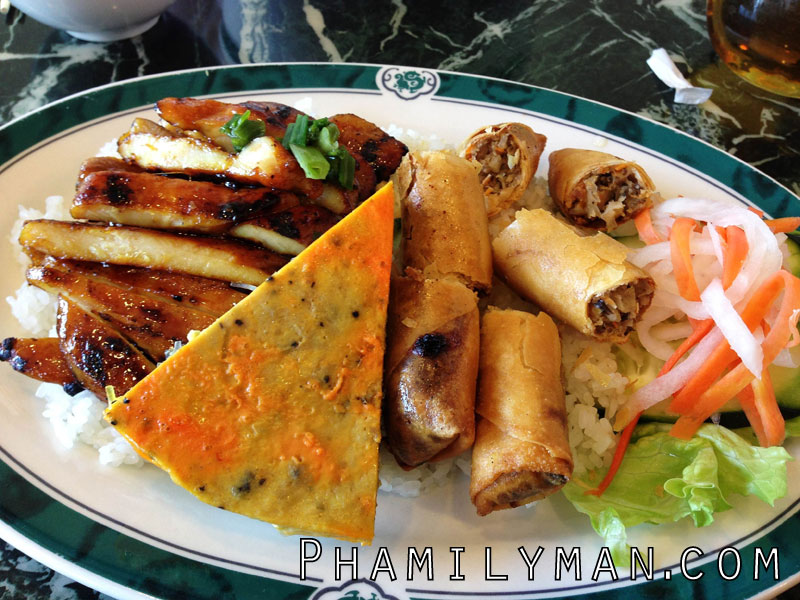 Com Tam Ga Nuong, Cha Gio, Cha (Broken Rice Platter with Grilled Chicken, Egg Rolls, and Egg Meatloaf with Pork. The chicken was terribly over-seasoned and left a bad long lasting aftertaste in my mouth. The nuoc mam (sauce made primarily from fish sauce) was watered down and weak, basically lacking flavor. The egg rolls were OK. Nothing special. If you want com tam, you're better off going to Thuan Kieu.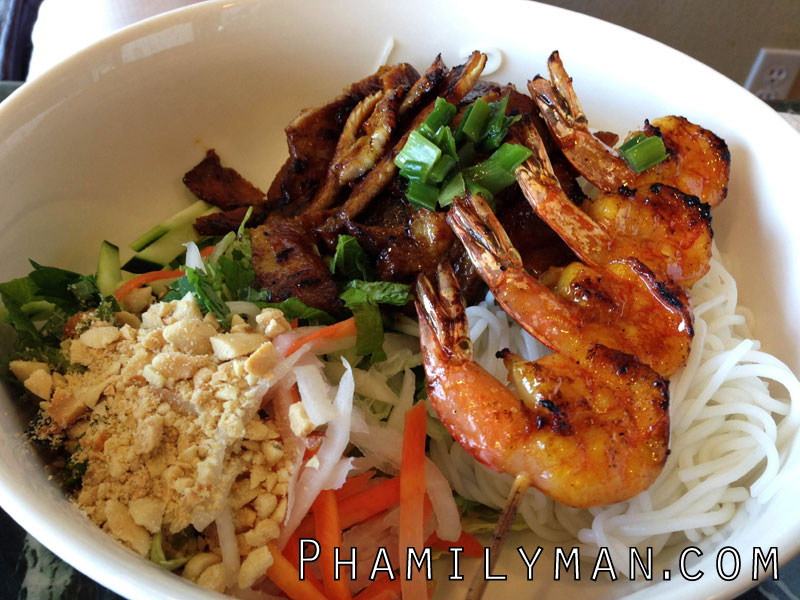 Bun Tom Nuong, Thit Nuong (Rice Vermicelli with Grilled Shrimp and Pork). I didn't eat any of this, but Jeannie said it wasn't that great either.
The morale of the story? Be sure to take the star ratings on Yelp with a grain of salt. Especially knowing that people who review more often, but may not be "qualified" to do so, are weighted more than a first time reviewer. Take the time to read through the reviews and look at the complaints or compliments and see how they trend. Sometimes a 4 star isn't just what it seems.